"Baking this pound cake in a cold oven gives it time to rise to great heights while developing a beautiful golden brown crust. The cream cheese gives it an unbelievably velvety crumb." - Lauren Chattman.
Based on Lauren's description and seeing how a few of my blogging friends that had baked this cake, I know that this cake is going to be beautiful but big! In this case, this size does really matter to me as I reckon this huge cake might be a little too much for our small family consumption.
Thus, these are my concerns baking this cake...
(1) Can this unique cold-oven method still work if the cake is baked in the form of mini bundts?
(2) This cake has a total content of 250g butter plus 250g cream cheese (35% fat content). I don't want to be a sinner feeding the three of us with this massive amount of fat. Can I use cream cheese with lower fat content to bake this cake?
Will these two major modifications affect the taste and texture of my cake? Now, let's find out!

I
'm baking this cake with my two baking buddies, Joyce from Kitchen Flavours and Lena, from Frozen wings for our 38th bake-along.
After baking and tasting my cake, I can see exactly what Lauren describes. I'm happy that my mini cakes seems to be as good as Lauren described. The cakes had nicely developed a golden crust with moist and velvety
crumbs inside

. Texture-wise, I reckon that my cake seems to have looser crumbs than the larger one baked by Lulu the Baker and Emily's Cooking. Taste-wise, I reckon that my cakes are fantastic even in their smaller portions and slightly-less-guilty versions.
Cold Oven Cream Cheese Pound Cake
Making the cake batter - notice that cream cheese (14% fat) can't totally blend into butter.
Baking the cakes
Baking these mini cakes took only 25 min!
Can't wait to taste the cake... Here's its inside.
Extra lemon and vanilla for these beauties?
This looks like a yummy donut to me...
Here's the recipe from the book, Cake Keeper Cakes by Lauren Chattman
(with my modification in blue)



Ingredients
3 cup cake flour
1 1/2 tsp baking powder
1 tsp salt
1 cup (2 sticks) unsalted butter, softened
8 ounces cream cheese, softened
(I used the slightly lower fat one with 14% fat)


2 1/2 cup caster sugar
(reduced to 1 1/2 cup)


6 eggs
1 tbsp vanilla extract
1 1/2 tbsp grated fresh ginger
(I didn't add this)


1 tbsp grated lemon zest

Method

Adjust the oven rack to the lower-middle position. Grease a 12 cup Bundt pan and dust with flour. Combine the flour, baking powder and salt in a medium mixing bowl.


Combine the butter, cream cheese and sugar in a large mixing bowl and cream with an electric mixer on medium-high speed until fluffy, about 3 mins, scraping down the sides of the bowl as necessary.

With the mixer on medium speed, add the eggs, one at a time, scraping down the sides of the bowl after each
addition. Beat in the vanilla, ginger

(I didn't add this)

and lemon zest.

Turn the mixer to low speed and add the flour mixture, 1/2 cup at a time, scraping down the bowl after each addition. Then mix of 30 secs on medium speed.

Place the cake in a cold oven. Turn the oven to
325°F
(
or 150°C fan forced)

and bake, without opening the oven door, until the cake is golden brown and a toothpick inserted in the middle comes out clean, about 65 to 80 mins.

Cool the cake in the pan for 15 mins, then invert it onto a rack. Cool completely before slicing and serving.
Store uneaten cake in a cake keeper or wrap in plastic and store at room temperature for up to 3 days.
Note: Using 1/3 of the recipe, I have baked 6 mini bundts
with extra vanilla seeds scraped from half of a vanilla pod. The cakes were baked at
150°C fan forced (cold oven method) for 25 mins.
Happy Baking
Here are our baking friends that have joined us for this bake-along. Please visit their blogs for more of their Cold Oven Cream Cheese Pound Cake baking.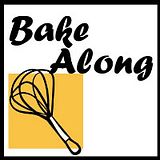 Please submit your details if you wish to link your post with this bake-along. This linking tool is open from 14 to 23 Jan 2013. For our next bake-along, we are baking souffle which is to be posted on
30 Jan 2013

. Please bake-along with us! All you need to do is to bake this recipe and blog hop with us on this day or within the next 10 days. - Please note that we have changed our blog hop duration to 10 days!
To blog hop with us, simply copy and paste this linky HTML code into your blog post where you want the blog hop list to appear. Make sure you are in HTML view/mode when you paste in the code.
get the InLinkz code
Before using this linky tool, please make sure that: (1) Your post must be a current post. (2) Please mention Bake-Along in your post and link back to any of our hosts' Bake-Along post, (Joyce, Lena or Zoe). (3) Appreciate if you can display the Bake-Along badge in your post when linking up with us. Cheers!