All I can say is that this cake is unbelievable!

It has NO added FAT or SUGAR! And, it is GLUTEN-FREE! And amazingly, it is moist and delicious!

We have a cake list in our office and it is my turn now to bake a diabetic-friendly cake for my colleague's birthday. I want to bake something gluten-free as well and so I found this recipe at the BBC GoodFood website via my BBC GoodFood app.

I was very skeptical at first seeing this recipe... No added fat and sugar? Tasty? Is this possible? Prior baking, I showed this recipe to the birthday boy to seek for his approval and he said... "If there is no sugar added, can you please remember to add rum?" LOL!

After baking and tasting this cake, I'm totally surprised and fully convinced. It tastes like a fruit cake with slight crunchy walnut and banana chips topping. All my colleagues including the birthday boy rated this cake 10 out of 10!!! Perfect!? Can you imagine?
No fat or sugar added! Yet, this cake is amazingly delicious!
Simmer the dates at low heat
Making the cake batter - Steve, I didn't forget to add the rum :D
Baking the cake
I have a few things to mention b

efore proceeding on to show this amazing recipe...
First of all,
I would like to apologise for not having pictures that show slices of this cake. I had to bring the unsliced cake for the birthday celebration and didn't have a chance to take any picture when it was served. Sorry!
Second, I will be away in May 2013 for 2-3 weeks and for this reason, Cook Like a Star event with Nigella Lawson theme is postponed to June 2013.
Third, please don't forget that there will be two events coming up...
One is my
Little Thumbs Up event with pineapple theme.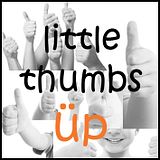 This event starts on 5 Feb and ends in 2 weeks on 18 Feb 2013. Simply cook or bake any recipe with pineapple and link up with my first pineapple post. For more details of this event, please refer to this.
Two is
Cook like a Star, Delia Smith blog hop event starting on 1st Mar 2013. This event is hosted by me, Bake for Happy Kids, Baby Sumo from Eat your heart out and Mich from Piece of Cake. We are looking for a trend-setter of this event! Fore more details about trend setter, please refer to my previous post.
Last but not least

, we are looking for HOSTESS for Little Thumbs Up! INTERESTED?

Please email us at zoebakeforhappykids[at]gmail[dot]com or Doreen at muihiong71[at]gmail[dot]com if you are interested to host any coming Little Thumb Up events. Please feel free to let us know your chosen ingredient and the month that you would like to host this event and we can discuss further via email.
Now, here's the recipe from BBC GoodFood
(with my modification and notes in blue)
250g pack stoned, ready-to-eat dates
2 small or 1 large bananas (140g in weight)
(I used 2 small bananas)
100g pecans, 85g roughly chopped, rest left whole
(I used whole walnuts and didn't chop them at all)
200g sultanas
200g raisins
(I replaced this with extra sultanas, total amount of sultanas added is 400g)
100g fine polenta
2 tsp mixed spice
(I replaced this with 1/2 tsp nutmeg and 1/2 tsp ground cardamon)
2 tsp baking powder (use gluten-free if needed)
(I did use the gluten free one)
3 tbsp dark rum
2 egg whites
a few banana chips and 1 tsp sugar (optional), to decorate
(I didn't use any sugar for my cake topping)
Heat oven to 180
°C or fan forced 1
60°C or gas 4.
Line a 900g/2lb loaf tin with non-stick baking paper, using a little oil to make it stick.
Note: I have used a 11cm x 21cm loaf tin.
Put the dates into a small pan with 200ml boiling water and simmer for 5 mins. Drain the liquid into a jug, then put the dates into a food processor.
Add the bananas and 100ml of the date liquid and whizz until smooth. Mix the nuts, dried fruit, polenta, spice and baking powder in a bowl, then add the date purée and rum, and stir until combined
Whisk the egg whites to soft peaks and fold into the cake mix. Tip into the tin (it will be quite full), then top with the remaining pecans and the banana chips and sugar

(I didn't add this)

, if using. Bake for 1 hr until golden and crusty and a skewer comes out clean.

(I baked mine for 25 min at
1

60°C fan forced, covered loosely with foil and baked for another 35 min.)

Cool completely before cutting into slices.
Happy Baking